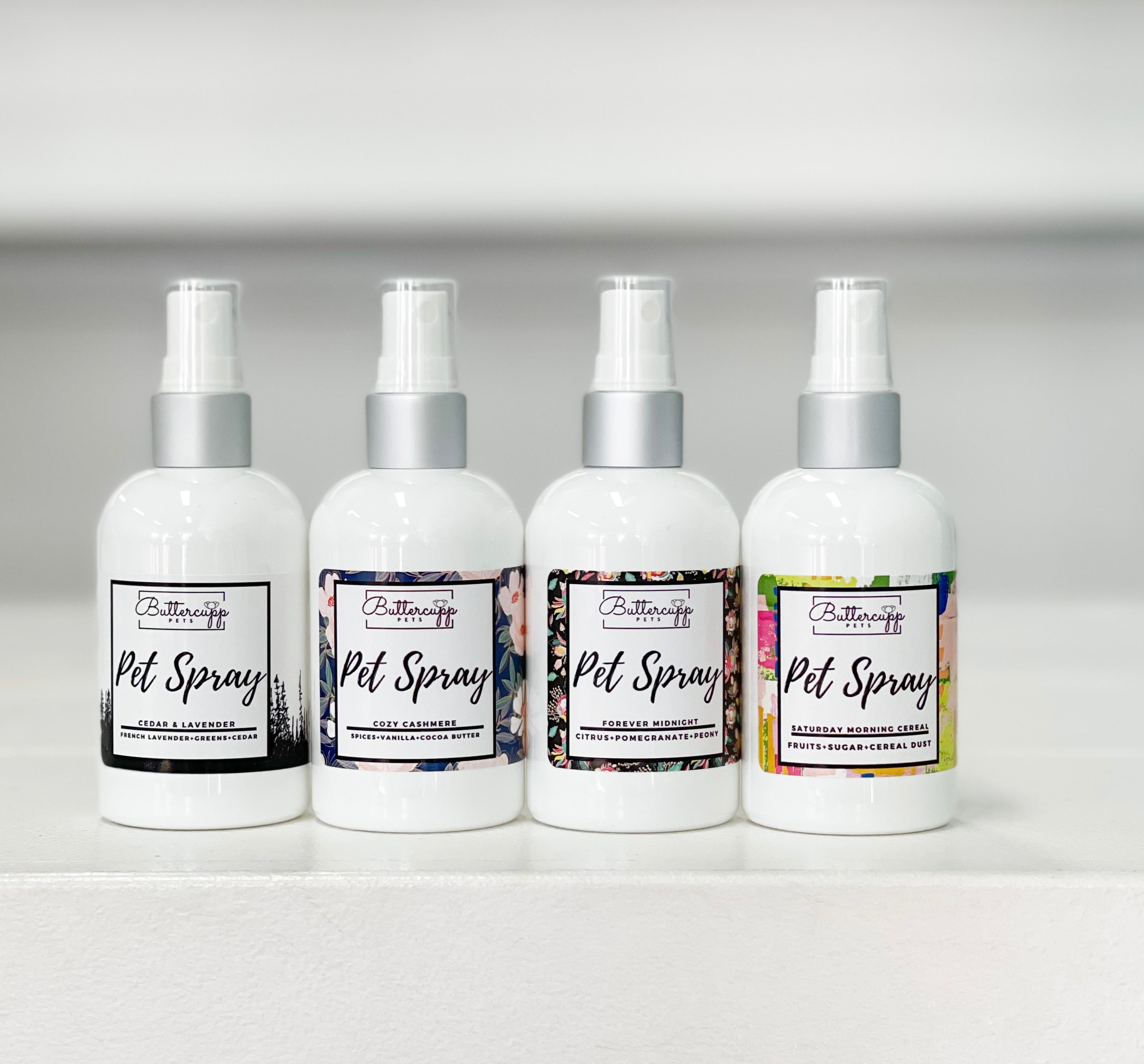 Pet Spray
---
Keep your pets smelling fresh in between baths or grooming! 
Pet sprays contain no alcohol to burn or irritate the skin, it is moisturizing and will leave a pet's coat soft, smooth, silky, and manageable

.
Moisturizing.

Contains No Alcohol. 

Use after or between bathing your pet. 
Ingredients:
Water, Surfactant, Dipropylene Glycol, Glycerin,
DMDM Hydantoin, Butylated Hydroxy Toluene (BHT).