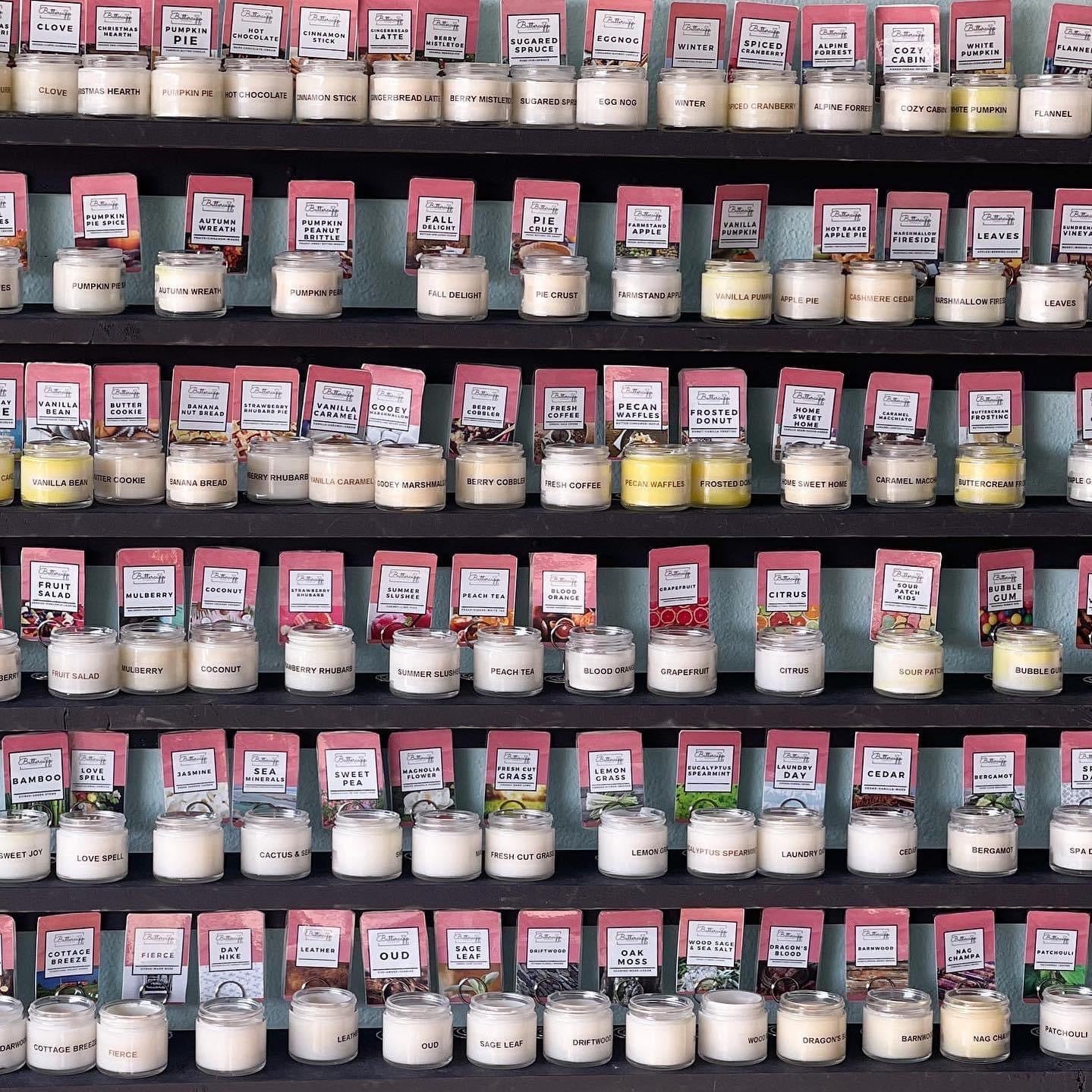 LeClaire Candle Making
---
Reserve your time slot below.
 

 

Scroll down and click on "select a time" to choose your time slot.

  You can add additional candles or lotion when you come in!
***Walk-ins are welcome but may experience a delay due to reservations. 
Wednesday Noon-5
Thursday Noon-5
Friday/Saturday 10-5
Sunday Noon - 4
Located at 429 N Cody Road LeClaire, IA

Walk-ins are welcome but reservations are recommended.

Alcohol is permitted.  Bring your own to enjoy and don't forget a glass!
If you're planning a large group our LeClaire location can accommodate 18 guests at a time.
We have over 100 scents total available to choose from and blend.  Blend up to three per candle and two for lotions!
Candle Making:
The process takes about 30 minutes total. Candle-making is a self-guided activity and the part that takes the longest is choosing which scents to blend!  Each time slot is one hour so you are never rushed!
Candles take about three hours to set up so if you want to pick them up the same day you'll want to be done pouring three hours before closing.

Just like the candles we make for you the candles you'll make with us are all 100% Soy, Phthalate Free, Cotton Wicks
Cost is $20 per 8 oz candle. Included is a label you can design or a pre-printed one with vessel and sticker upgrades available.