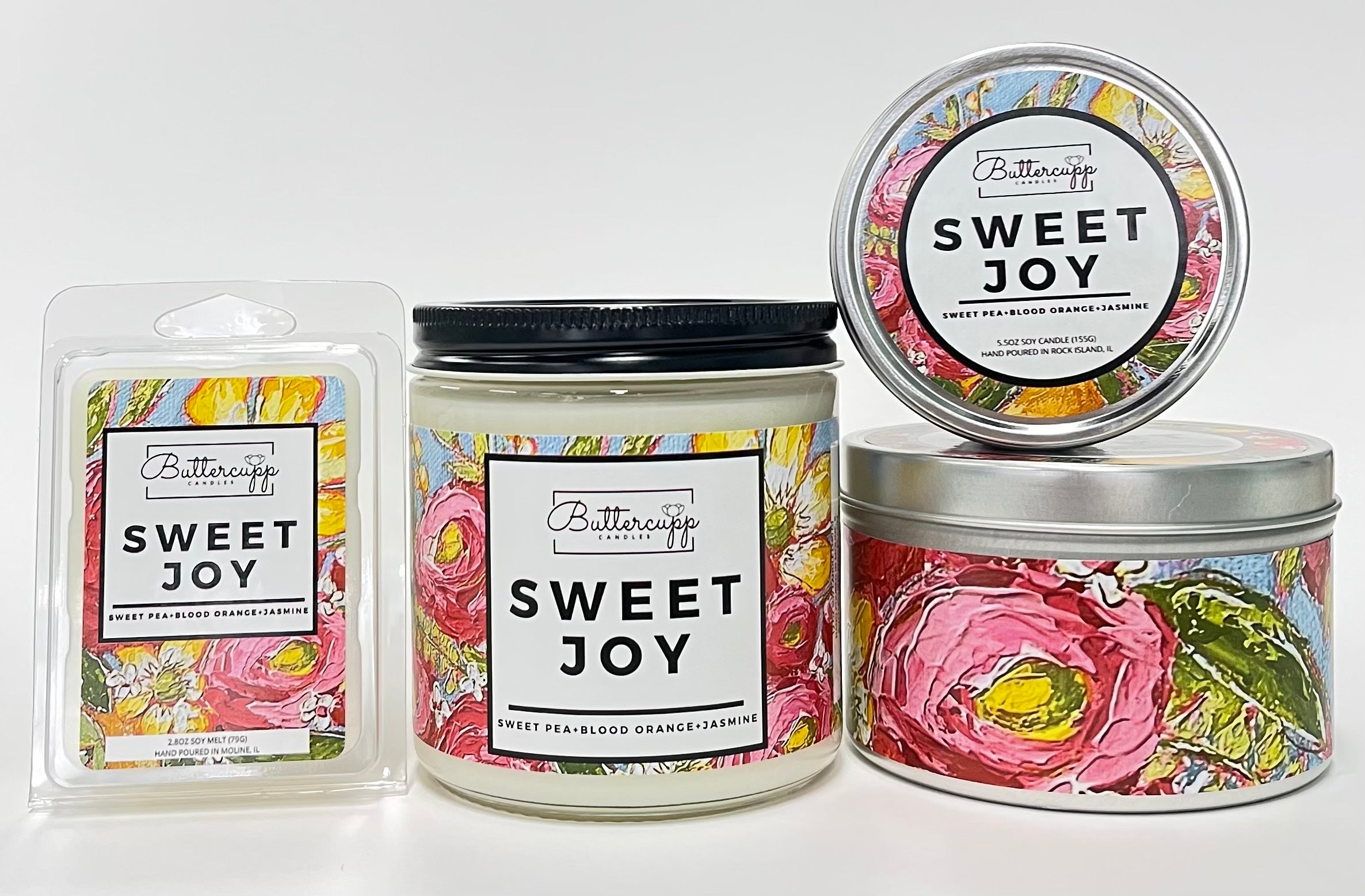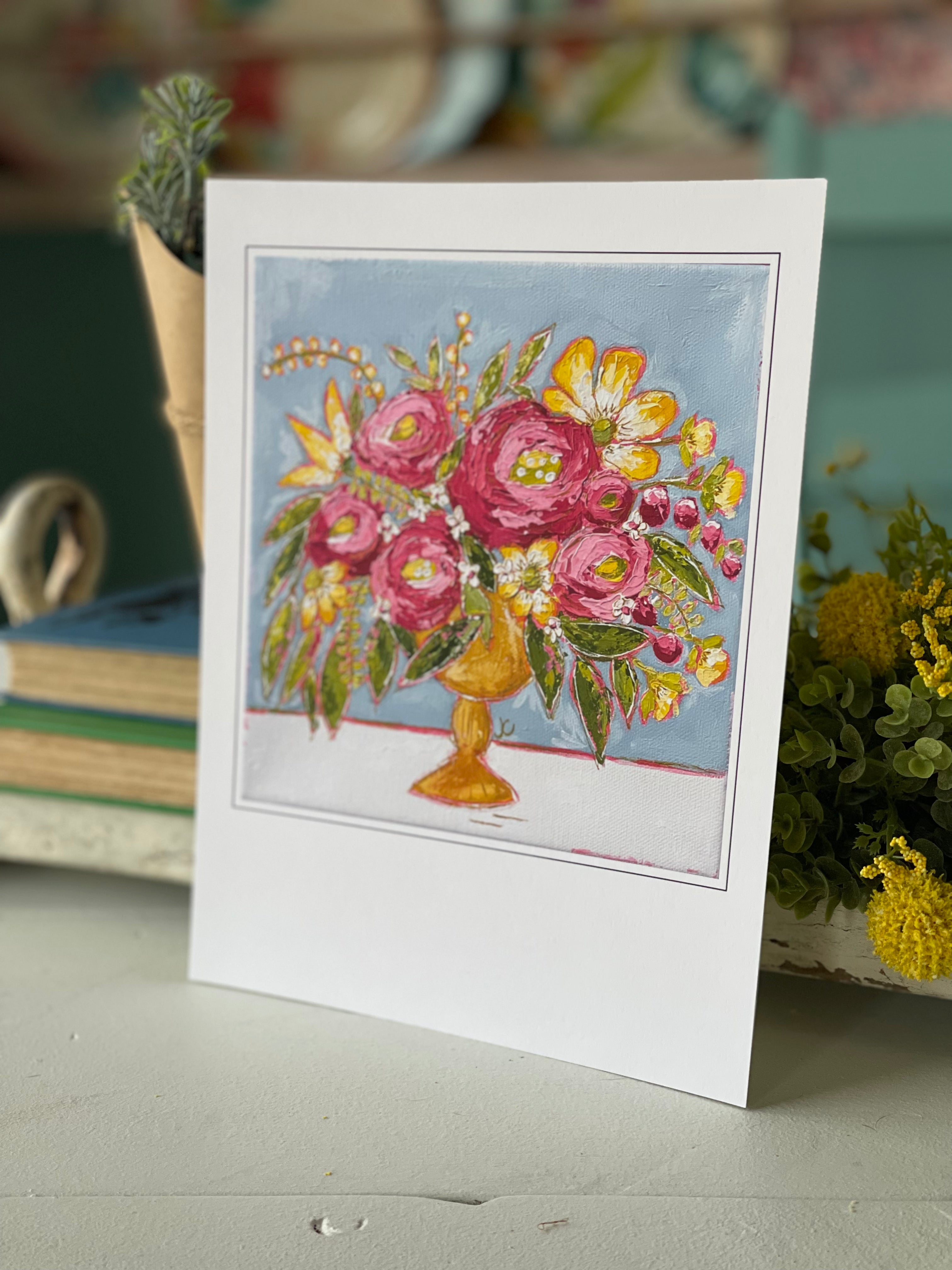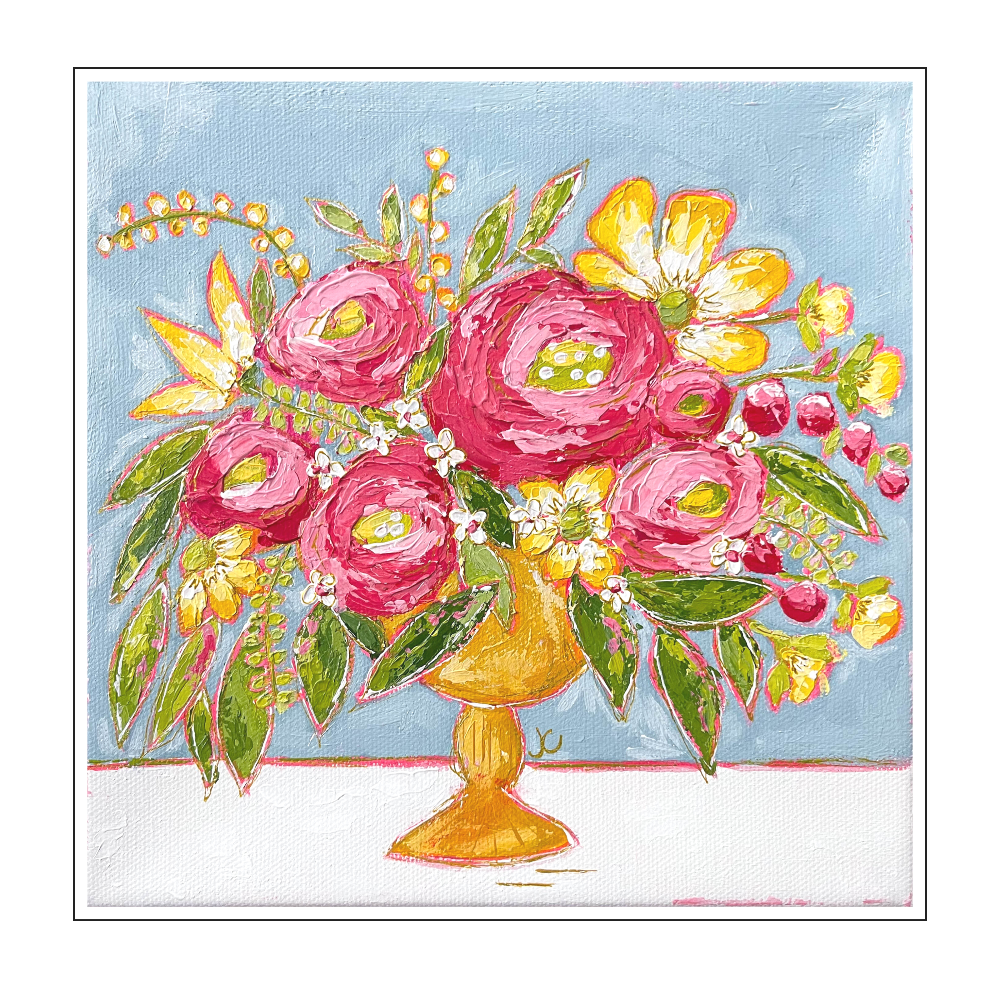 Sweet Joy
---
Sweet Joy is back for Spring!  If you've been with us for a bit you may remember this was part of our very first Signature collection and lately we've had a lot of requests for it pop up so we thought Spring was the perfect time to bring it back for a limited-time appearance!  It's the perfect cheerful blend of citrus and floral that can last through Summer.  The label has been updated and features art painted by Jennifer!
Notes:
Top: Blood Orange, Goji Berries
Middle: Jasmine, Violet, Lilly of the Valley
Base: Musk

 Matching art print is printed on heavy-weight Fine Art paper with archival ink.  Jennifer paints primarily with a palette knife and the texture from the original painting comes through so well that you'll want to reach out and touch it!
The original image was painted as a square and the print includes the white border as shown to retain the original composition.