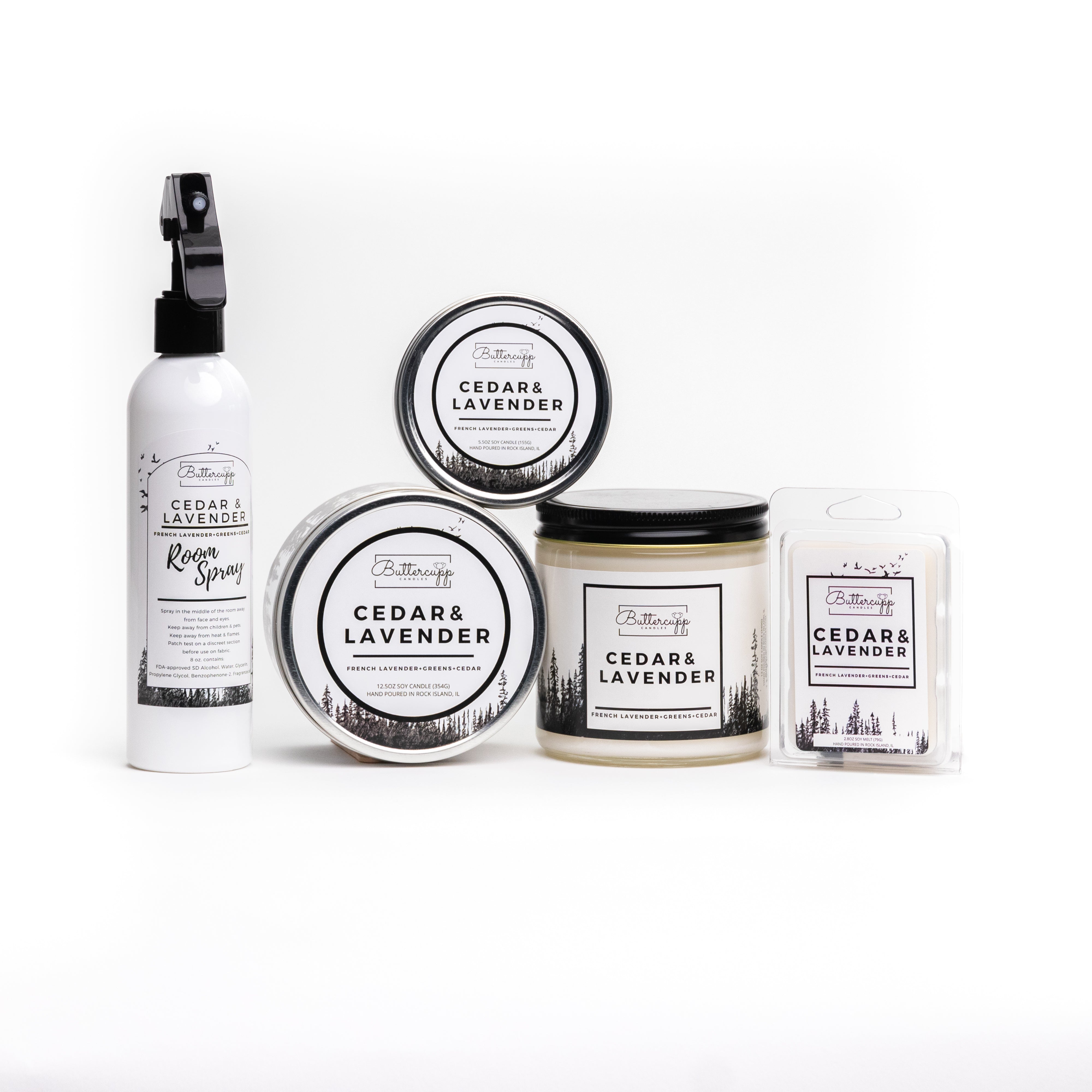 Cedar & Lavender
---
**Best Seller**

French Lavender, greens and cedar had our testers going crazy for this scent!  If you love deeper, woodsy, warm, scents you are sure to love this one.
Notes:
Top - citrus, peppery green, camphor, eucalyptus

Middle - herbal, lavender, geranium, rose, violet

Bottom - amber, oakmoss, sandalwood, cedar leaf, cedarwood, tonka
Buttercupp Candles are highly scented 100% soy, phtalate free, zinc free, cotton wicks.
Scent strength:
Melts: 24 hours per ounce. Melters with electric heating pads work best.
12 oz Jar: 60 hours. Single wicked, perfect for med rooms.
12.5 oz Tin: 50 hours. Double wicked and perfect for med/large rooms.

Room Sprays:
Perfect for an instant burst of fragrance our room sprays come in an 8oz bottle with a fine mist trigger sprayer ensuring that your fragrance covers the most space.
Made with an alcohol base and our high-quality, essential oil-infused, phthalate-free fragrance oils our sprays are strong and long lasting. Only 1-2 sprays are needed.

Perfect for :
Bedding
Bathrooms
Dorms
Offices
Lobbies/Waiting Rooms/Reception Areas
Cars
Classrooms
Gym Bags or Lockers